Make the German Spring Pole Lathe w/ Roy Underhill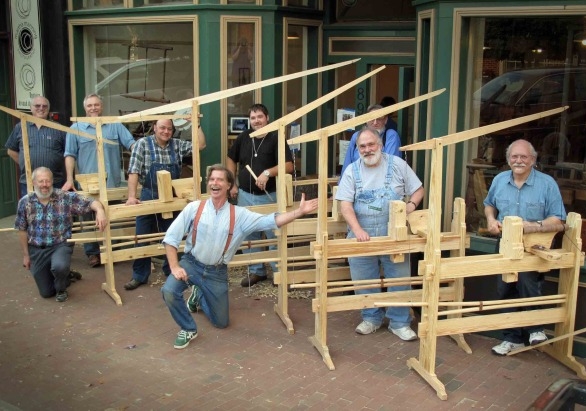 Make the German Spring Pole Lathe w/ Roy Underhill
If you're going to turn wood on the springpole lathe, you might as well have the best!
I adapted this plan in a 17th century German technical encyclopedia. The beauty of this lathe lies in the in-line design and the double adjustable spring poles. Right off the bat, you'll be spindle turning, and with a few attachments (!) you can turn bowls, undersized work and even screw threads.
Springpole turning is a skill that takes time to learn, but building this lathe is a lot easier! We'll work with hard yellow pine and join it all with keyed mortise and tenon joints. If wanted, we can make it break down small enough to fit in a golf club case.
This springpole lathe will make you a believer! Have lathe - will travel!
Materials fee $70 payable directly to instructor on day of class
Five days, 9AM - 5:30PM
sold out
Traveling by Air and Need Help to Ship Your Project Home?
Please Read!
Ed Lebetkin in the tool store often coordinates shipping. You can make your own arrangements to ship the lathe home, but when Ed helps, here's how it works:
The German Spring Pole Lathe is shipped in 2 packages. The estimated shipping is $80-100 plus a $50 fee to Ed for materials, packing, and delivery to the carrier.
For these larger projects, you will need to help Ed with packing and schlepping.
The information above refers to shipping to the lower 48 states. Shipping to Canada for the workbench and lathe is much more expensive and subject to Canadian laws about importing wood products.
Please refer any questions to Ed at edlebetkin@gmail.com
Thanks!