Carved Oak Box w/ Peter Follansbee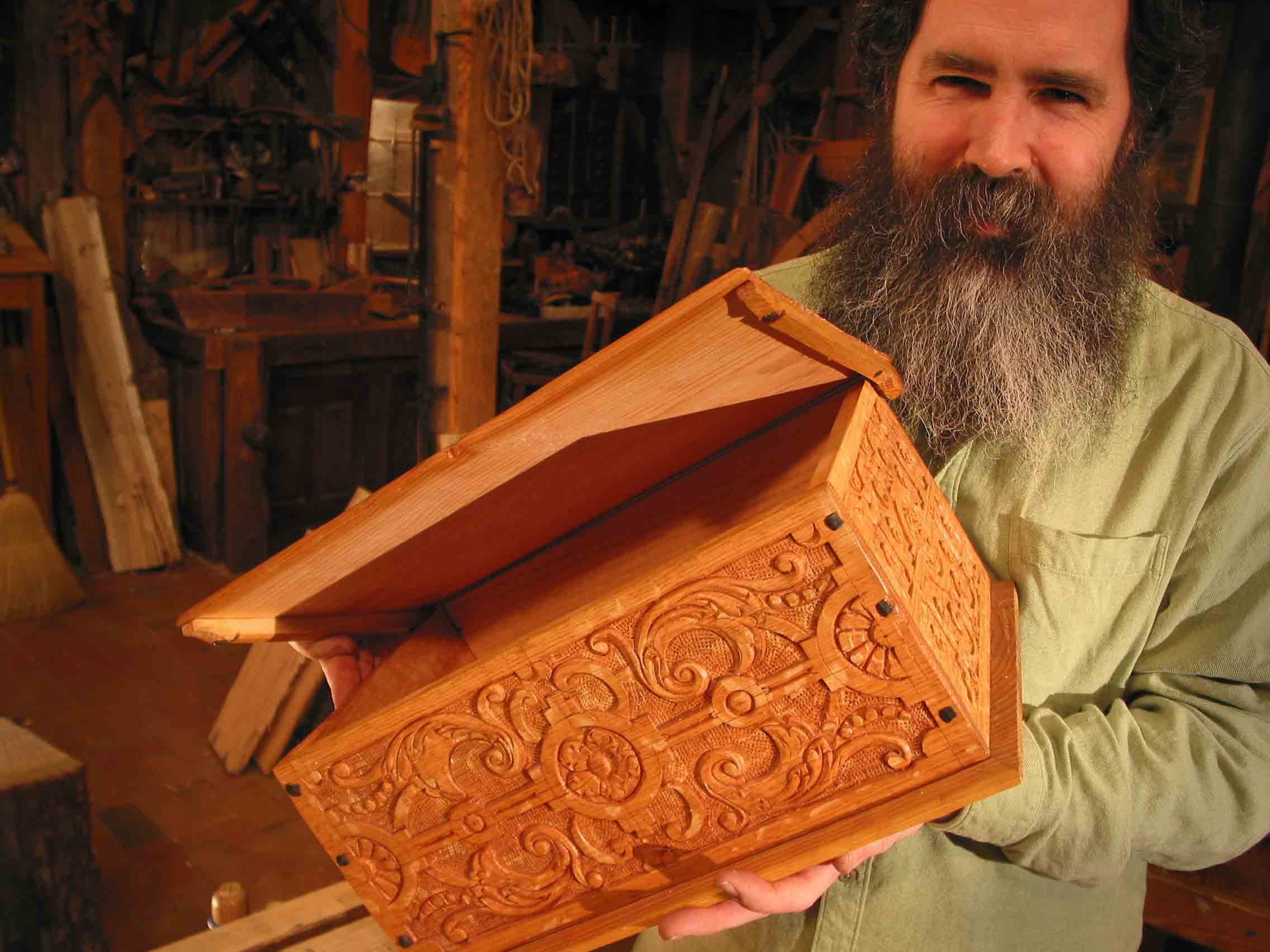 Carved Oak Box w/ Peter Follansbee
Join Peter Follansbee for a five-day woodworking experience like none other! You will make the famous "It's not a bible box!" box and learn the decorative carving techniques of the Pilgrim era ("They weren't called Pilgrims!").
Peter will bring properly quarter-sawn New England oak and pine for your box, along with ironwork forged by Peter Ross. The box is right-sized to hold valuables sitting on a desk or table. Your carving will cover the exterior in geometric and floral flourishes - fighting back relentlessly at the "horror vacui" - that fear of un-decoraterd spaces typical of the true 17th century style.
Peter Follansbee was for many years the master joiner at Plymoth Plantation and is one of the most powerful, iconoclastic, and intelligent voices in historical woodworking. His work is highly sought after by museums and collectors. We are proud to have Peter as part of the Woodwright's School and hope you can join us for this rare chance to work with him!
Materials fee $50
sold out